New Price Adjustments for 2018
Price Adjustment Going Into Effect July 1st, 2018
On July 1st, 2018, Fullerton Tool Company will implement a price adjustment on all of our round cutting solutions to help offset the increasing costs of raw materials. The price adjustment will be increased by 6.25% across a majority of Fullerton's cutting tool offering. Pricing on burrs will increase by 3% and there will be no increase on PCD and FC-1 (CVD diamond) coated tooling. Pricing on custom tooling (special and custom alters) will be adjusted through our normal quoting process (quotes are only valid for 30 days). We are not changing the add-on price of our catalog and online alter services (corner radius, chip breakers, etc.).
Please see charts below for price forecasting of raw materials or download the raw material price forecasts HERE.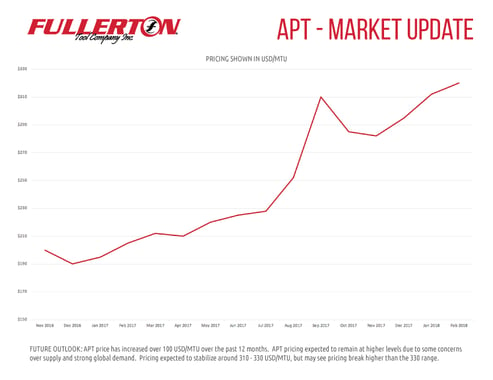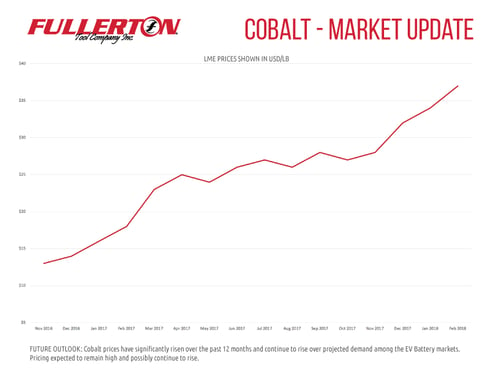 We, at Fullerton, are committed to continuously improve, innovate, and manufacture quality tooling to provide the best total solution to our customers. Our goal is to be your total round tool solutions company.
Have any questions? Contact our Customer Service department at sales@fullertontool.com or 800.248.8315.
Request Updated 2018 Pricing Files